Warren Kruse Field
A Quick Tour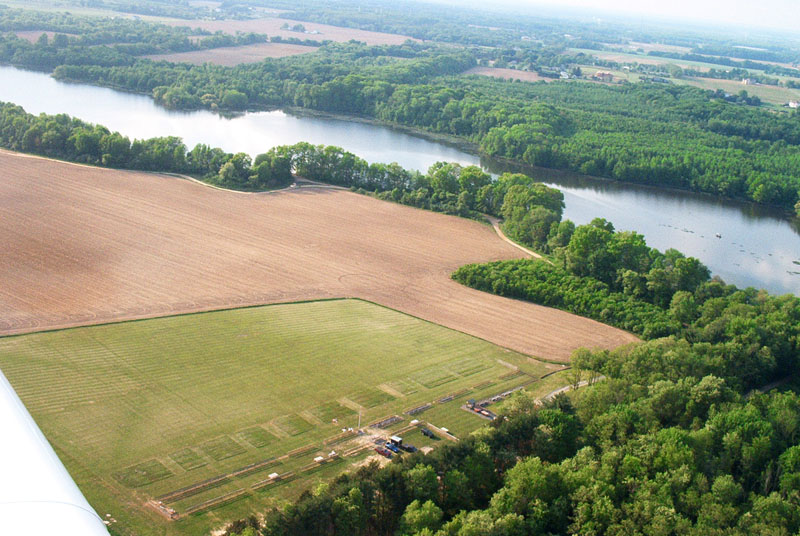 An aerial view of Warren Kruse Field. Eight stations fill out the flight line. Note the lake at the north end of the field; please do not fly over the lake.
The runway at Warren Kruse Field is 600 feet long and 300 feet wide. Overfly areas add about 400 feet at each end of the runway and a field behind the runway, sometimes planted in corn, offers almost unlimited distance in that direction.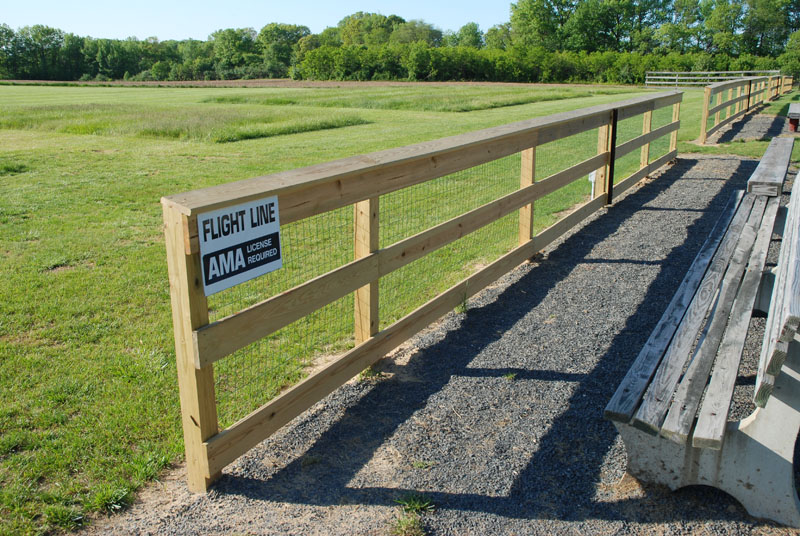 A sturdy fence separates the flight line from the spectator area.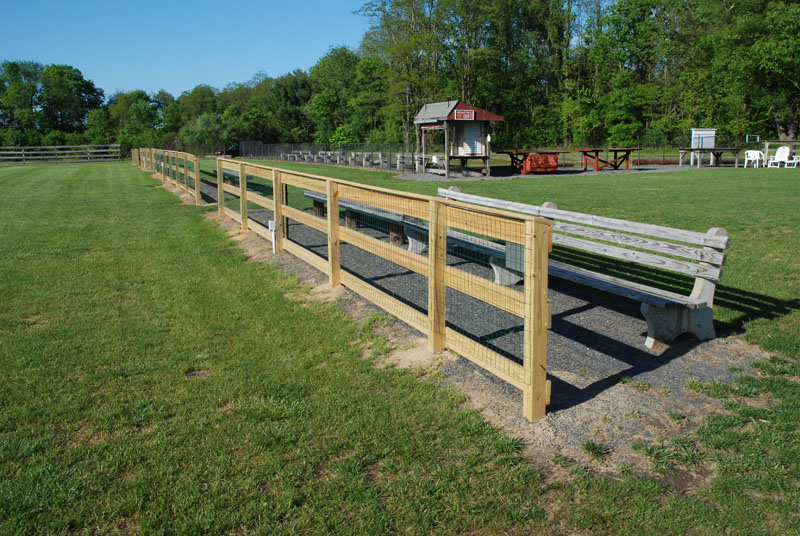 A large pit area provides plenty of space to park airplanes. During shows, it also provides space for spectators.
A covered pavillion provides protection from sun and rain. It also provides a comfortable place to picnic.
Club members often take advantage of the amenities available at Warren Kruse Field.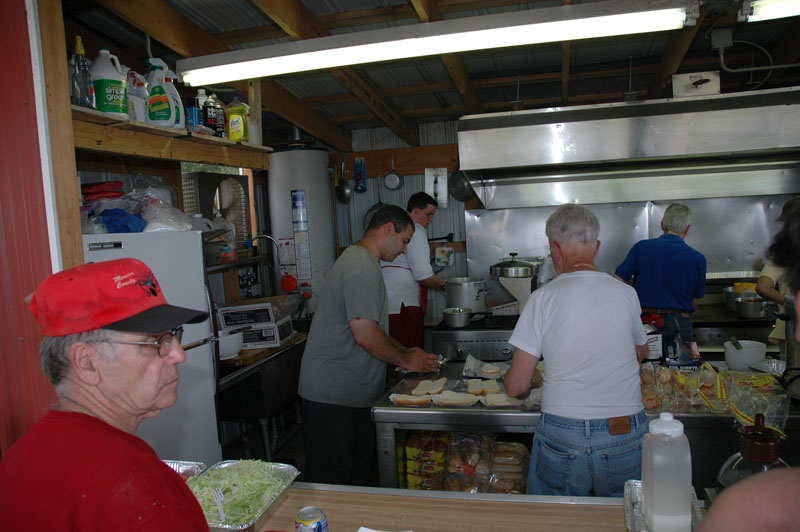 A full kitchen allows club members to prepare food for pilots and spectators at both public and club events.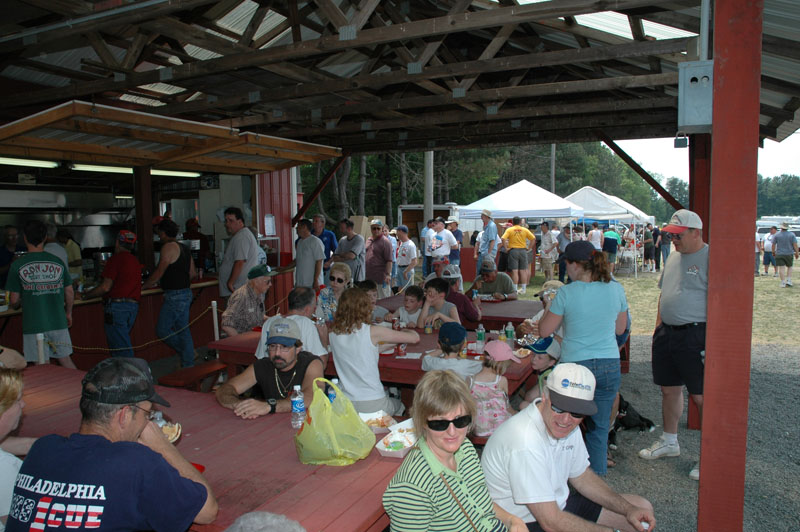 The food concession is a popular spot during public air shows.